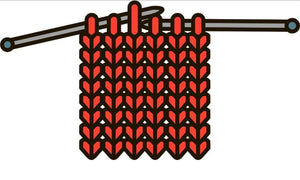 Knitting Patterns
---
Select knitting patterns available from Rainbow Rows Knitting.

You can buy my custom knitting patterns to make beautiful creations on your own. The patterns are emailed as a download link for a PDF version of the pattern.
Please note all knitting patterns are for personal use only, not for re-sale/distribution/copying and not intended for knitting items for sale.